General
Home Page
Add a web site
Jeff Bull Swap Meet
Send a News Item
Site Search by Hauser Racing
2020 FIA/FIM Championships schedule
News, Coverage, Features
Latest News
John Woolfe Racing Event Coverage
OCS Paint Points Standings
Features, Interviews, Tributes
Racer Blogs
LA Racing Parts Links
Racers' web sites
Associations, Clubs
Race calendars
Results, Reports, Info
Pictures, Video
Performance Parts, Merchandise
Sponsors
Tracks, Shows
Information
Timing Data
European and UK Bests
Champions' Champions
Editor's Diary archive


















Feature: Modified 100e.
28th May: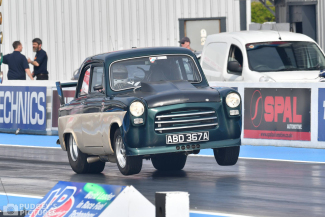 The Ford Modified 100e Challenge had its first year in 2019. It proved to be a great success with five events, a large number of entries and a spirit of banter and mutual help that typifies the best of our sport.

Kieran has gathered information and images of this growth category and our feature highlights the exciting number of new entrants into the class as well as 2019 success stories. Thanks to Kieran and Callum Pudge for the images, also to category founder Scott Collin for his help in bringing together racers that love this classic Ford of the late 1950s.

You can see our feature on Modified 100e, supported by Lucas Oil Products, by clicking here, or following the link on the left hand side of this page to our features, interviews and tributes index page.

Swift snippets.
28th May: In the third part of his autobiographical blog 'Golddigger to Drag Nuts', John Hunt describes his three years of racing his Golddigger dragster, the teams which gave John help at the track, and how his racing years came to an end.

You can read John's blog by clicking here or going to the Race Blog link on the site menu.

Episode 3 of the Santa Podcast premieres on Friday evening 29th May at 7pm on Youtube. In this week's edition, presented by Colin Theobald & Luke Stevenson, the guests with stories from the track are Top Fuel racers Liam Jones and European record holder Maja Udtian with current European Funny Car record holder Kevin Kent and his partner, previous Top Fuel pilot and future funny car driver, Shelley Pearson.

Kieran's latest compilation video is of a long time drag racing staple, the Ford Capri, which first appeared on a UK drag strip in 1971. Kieran says 'you'll see a mixture of V8s, turbocharged 4-pots and even a Nostalgic Funny Car!' You can see Kieran's new video by going to YouTube.

Feature: 1981 Transatlantic Drag Race at Long Marston Raceway.
25th May: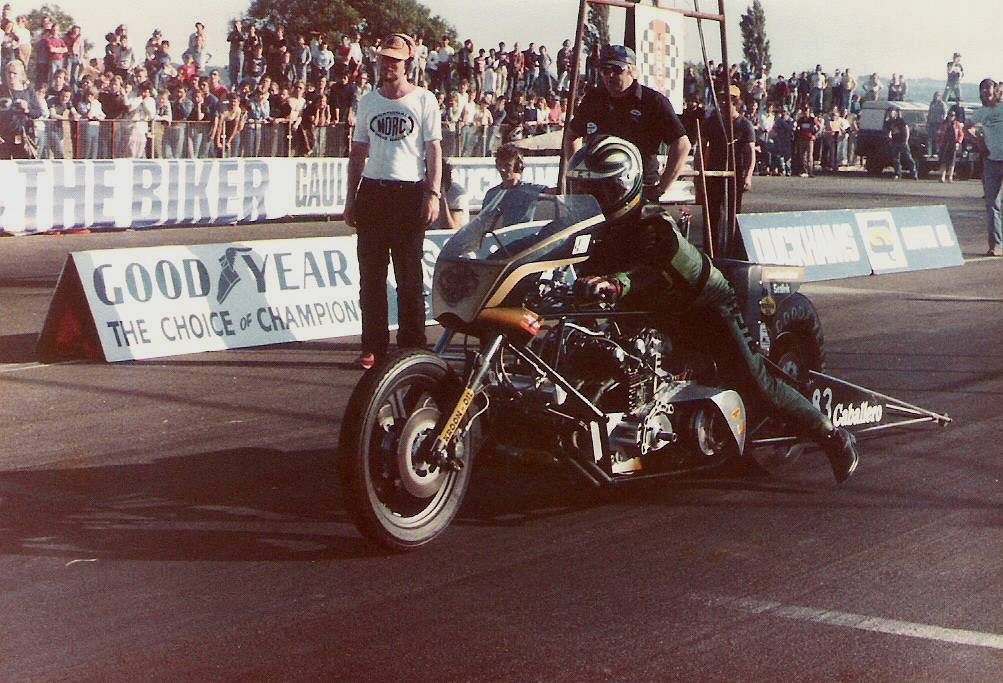 The first big event at the then recently updated Long Marston Raceway held in July 1981 was the Transatlantic Drag Bike Race. There was a huge field of drag bikes and also Top Fuel cars who were racing in their own championship. A US star, Bo O'Brochta from Florida who had the quickest drag bike in the world had been brought over at the National Drag Racing Club's expense, and he proved a prize draw. The eventual winner of the Super Bike category was Henk Vink from Holland (pictured).

With the considerable assistance of drag racing historian and Director of the British Drag Racing Hall of Fame Jerry Cookson, we have set out the archive materials and photographs from the event into our latest historic feature, in association with Lucas Oil Products, which can be seen at this link.

There is a gallery of over 40 photos and you will be able to see those who have become legends since as well as the stars back in those times. To see any of our historic features, follow the link on the left hand side of this page to our features, interviews and tributes index page.

Editor's note: If any readers have requests for historic meetings that merit a future feature please drop an e-mail to editor@eurodragster.com.

Joe achieves hat trick.
25th May: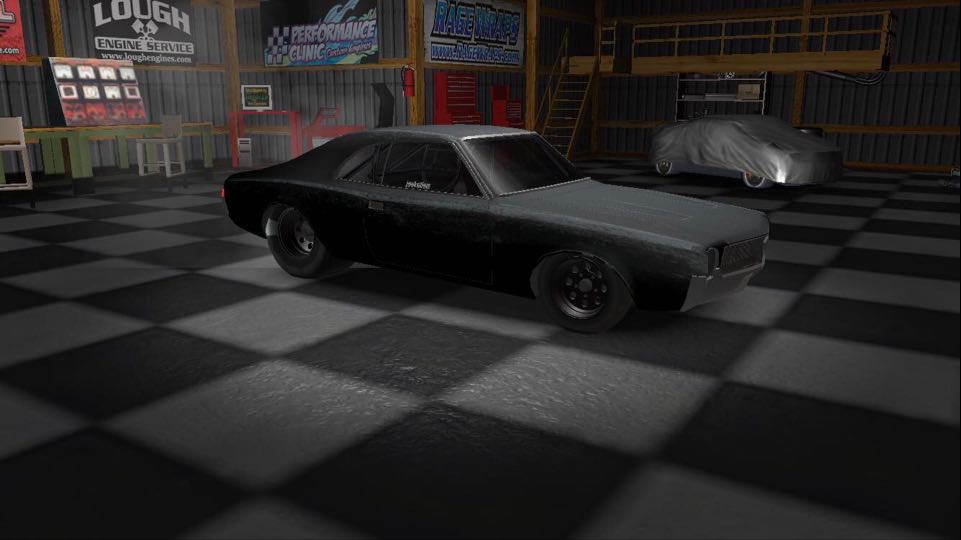 Congratulations to Joe Kellett for his second win in a row, his 3rd of the series in this weeks on-line RRRC Summerspeed Nationals. Joe defeated Matt Seamarks in the final after he overcame Colin Theobald in the semi-final. Matt, who was gifted the winner's Bruce t-shirt by Joe, in turn had defeated Simon Fulton in his semi-final.

In the points, Joe now has a lead over Billy Everitt. Callum Swinchatt is in third place and Will Clark and Matt Seamarks round out the top five.

We have posted the championship points to our OCS Paint-sponsored points pages.

Swift snippets.
25th May: Many thanks to Nitro Revival sponsor Geoff Stilwell for letting us know that Drag Racing announcer and car scene vlogger Bob Beck will be interviewing four time FIA Top Fuel champion Anita Mäkelä on the Gentlemen Driving Club Facebook page this evening. Look in the video section of the group where the interview should be carried in due course.

Julian's special 2019 Main Event gallery.
23rd May:
It won't have escaped your attention that this weekend would have been the first race of the 2020 FIA season, the Main Event at Santa Pod Raceway. So thanks are due to our Julian for enabling us to present a gallery of his pictures from last year's event, complete with captions. You can see Julian's photos at their best, which means they are pretty special.

The 180 shots were taken over the course of the four day event last year, and we present the gallery in association with John Woolfe Racing. You can see Julian's special gallery here or via our 2019 FIA Main Event coverage page which you can access here.


Swift snippets.
23rd May: In the second part of his autobiographical blog 'Golddigger to Drag Nuts', John Hunt describes how the Golddigger dragster came about, and you can find out who helped John get the car to the track.

You can read John's blog by clicking here or going to the Race Blog link on the site menu.

Santa Pod Raceway broadcast the second episode of its new Santa Podcast last night and it included a very entertaining discussion with Eurodragster.com sponsor Andy Robinson, and six second Street Eliminator racer Andy Bond, as well as an interview with resident Podzilla driver Garry Anderson. Not only was there banter about whether Andy B might move up to Pro Mod, but Andy R revealed the 'Anger Management 2.0' build has been progressing during the lockdown, and the car will be another '69 Camaro; every aspect of the car has been looked at to see where improvements can be made. To see the full Santa Podcast, go to Youtube.

We would like to say a very Happy Birthday to Funny Car legend 'Hawaiian' Roland Leong, whose birthday falls today. Roland visited the UK for the 2017 British Drag Racing Hall of Fame Gala and was adviser to Tony Betts at Dragstalgia in 2019. Have a great day Roland!

In video channel updates, our Kieran has posted two videos to Youtube. The first is a series of clips of Chris Todd's Subaru Powered Mk1 Fiesta from 2012 to last year. Kieran says 'The car now runs into the 9.4s and has no signs of stopping there with the new addition of a fancy Mendeola transmission'. The scond video is a compilation of Toyota Starlet drag racing moments, many of which were filmed at Hal Far Raceway in Malta.

Robinson Race Cars on tour – part 6.
21st May: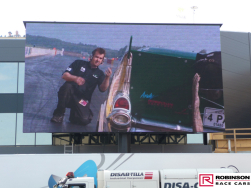 In the sixth feature in our series on Eurodragster.com sponsor Robinson Racecars' trips to overseas races, our good friend Bob Roberts describes the team's trip nine years ago to Tierp Arena, then less than a year old and host to what is still the tightest field in FIA Pro Modified history (0.2298s between no.1 and no.16).

As Tierp had not hosted international drag racing before, there were a number of challenges to overcome with local law enforcement which you can read in Bob's account.

You can read Bob's account, in association with Lucas Oil Products, which includes a gallery of 21 photos, by going to this link or via the features index. Despite being the final feature 'on tour', Bob will return...

Hot Gossip: burning nitro on 30th.
21st May: If you're wondering why the latest issue of Street Machine has not arrived as usual, editor Dave Smith has announced that "thanks to the April issue running way late and the subsequent COVID-19 crisis, it looks like the May issue will be rolled into a subsequent issue". You can still catch up with Dave on his live chat on Street Machine's Facebook page, the latest episode going out live tonight at 7:30pm UK time.

Thanks to Street Machine drag racing contributor Mike Collins for sending us exclusive Hot Gossip including a look back at Anita Makela v Thomas Nataas at the Main Event 2014 and news of an exciting event coming up on 30th May and organised by Famoso Raceway in Bakersfield, California. You can check it out by clicking on the image below: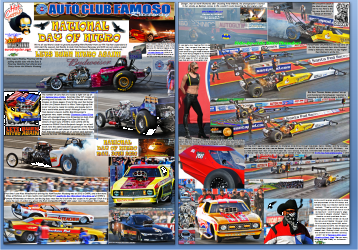 The National Day of Nitro is a world wide opportunity for cars caught by lockdown rules to burn some nitro again. All fireups will be shown on Famoso Raceway's Facebook page starting at noon Eastern Time (5pm UK/6pm CET). Fourteen teams have signed up, and if teams are interested they can participate by clicking on the 'Nitro Team Signup' on www.famosoraceway.com and then emailing the track at nitro@famosoraceway.com. All participating teams will be entered into a drawing where one lucky team will receive $1,000.00 credit towards entry or ticket purchases for the 2021 Good Vibrations March Meet, presented by Lucas Oil. Stith Printing, Inc. is also offering a $1,000.00 credit to be applied towards new artwork.

Feature: 1994 Santa Pod Raceway Main Event.
19th May: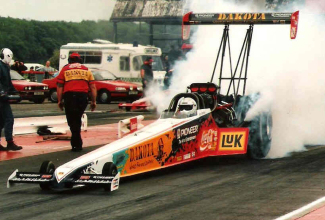 'The one where the track broke up' is the penny-in-the-slot summary of the 1994 Main Event. Yet there is much more to this event than that, as our latest feature in association with Lucas Oil Products highlights.

First, there was a technical advance in Top Fuel which would in later years help advance the class down into the four second zone. Then there was the first appearance of Rocket legend Sammy Miller at the track for eight years (not counting a snowed-off Easter). Also there were some interesting developments in the sportsman classes with one of the biggest ever fields in Super Gas, by then in its eleventh season. From the perspective of 26 years later, it fascinates to see the sheer number of racers then who are still active in the sport.

We are very grateful to drag racing historian and British Drag Racing Hall of Fame director Jerry Cookson for supplying archive material including over thirty photos, a scan of the complete event programme; there is also a link to broadcast footage from the time posted by Nick Pettitt.

You can see our feature on the 1994 Santa Pod Raceway Main Event here or by clicking on the Features, Interviews, Tributes link in the main menu.

Joe doubles up.
19th May: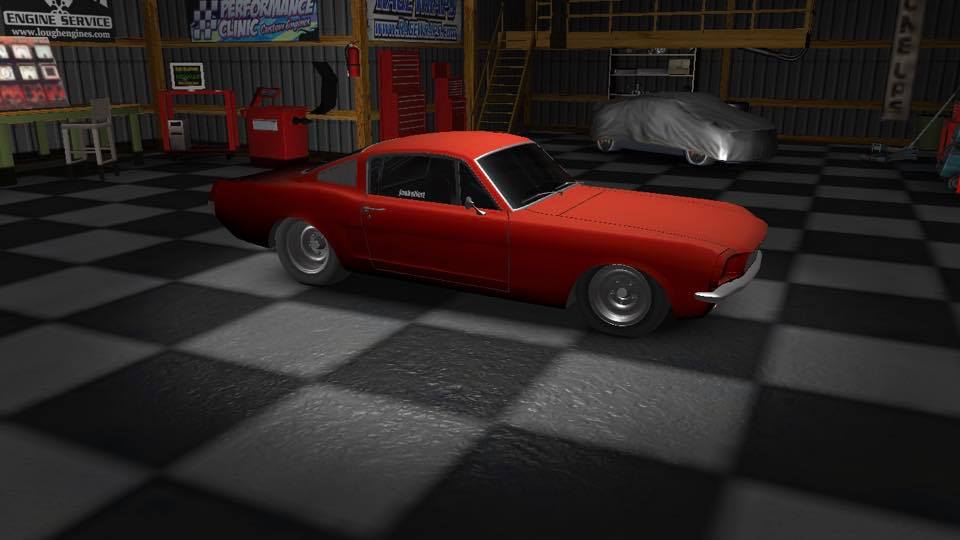 Congratulations to Joe Kellett on winning Sunday's RRRC Lockdown Nationals, his second win of the series. Like all previous winners Joe will receive a Bruce T-shirt from Santa Pod announcer Colin Theobald. In the final Joe defeated Jordan Wilson, having been victorious over Cal Ellswood in his semi final. The other semi final saw Jordan defeat Matt Seamarks.

In the points, Billy Everitt is leader just ahead of Joe, with Will Clark, Callum Swinchatt and Spencer Tramm rounding out the top five. The points posted in association with in association with OCS Paint, can be seen here, or by following the link in the menu.

There will be a further race in the Rip Rap Racers series next Sunday and an entry thread will be posted Wednesday lunchtime. If you're up for it, make sure you have the latest version of Doorslammers 2 installed and go to the Rip Rap Racers Club Facebook page.

Custom Car celebrates 50th Anniversary.
19th May: Custom Car magazine, which your editor has read ever since it was first published in 1970, celebrates its 50th Anniversary with the current Summer 2020 issue, and it's a must-buy.

In it, you will be able to see a 21 page retrospective of covers and feature cars over the years. There is a ten page article, including a centre page poster, on Al's Gasser, looking fantastic after the latest rebuild by Phil 'Ginner' Middleton, Dave Eady and others. Owner Al O'Connor was so delighted with the rebuild that when it appeared at Dragstalgia last year he felt compelled to race it once again. There's also a seven page article on Eurodragster.com sponsor Jon Webster's Fast Company Mustang, Andy Willsheer's report from the 2020 March Meet, and a feature on the history of the Plymouth Duster and its role in drag racing, and much more. This collector's issue is well worth its cover price of £5.99.

Inside Custom Car you will see a very special short term subscription offer for three issues for just ÂŁ9.99, with no ongoing commitment if you click on this link.

Unusual car sales.
19th May: Nigel Taylor established the Facebook group Unusual Car Sales U.K. in August 2019 and it already has 11,500 members. The group is well worth joining as it specialises in drag racing and U.S. vehicles for sale in the UK. Nigel says "As we return slowly back to reality, there are a few nice cars coming up on the group that would get you back into drag racing in a quicker manner than building a new car from scratch.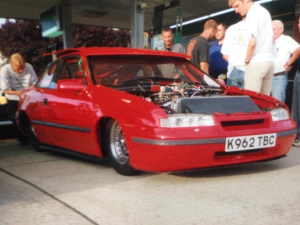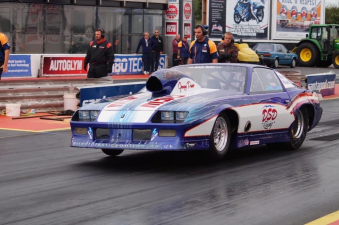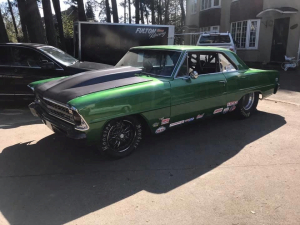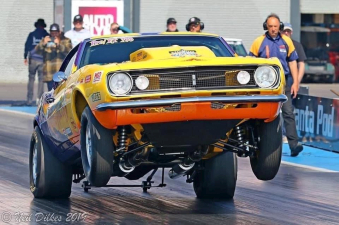 "Street eliminator, Outlaw Anglia , altereds, Super Comp , Modified 100e ,dragsters and much more have come on recently. In the photos above you can see Steve Pateman's legendary Street Eliminator Calibra, Paul Watson's Super Comp Camaro, Dave Fulton's Nova and Mike Lacey's Camaro.

"Take a look at the site on Facebook and support your local drag strip as soon as we get the chance."

Swift snippets.
19th May: In recent Youtube posts, Simon Letkey has been busy on two series for his VeeDubRacing channel. The first is a series of videos on single racers, entitled Legends. Simon says "These are cars that I have filmed, that either do not run anymore, or I have not seen at the track in the last few years. They are cars that either produced outstanding times, or left a big impression on me". As you might expect there is a VW emphasis to his choice of cars, however one Outlaw Anglia has found its way into the collection.

The second group of videos is called 'Throwback' in it Simon looks back through the archives at some of the shows he has been to and presents some highlights. You can see Simon's videos at this link.

Our Kieran has been hard at work with three more compilation videos. First is a compilation of runs showing the evolution of Dad Kev Jenkin's Fraudster Mk1 Escort. Then there is a Ford Anglia 105e drag racing compilation and finally we have Kieran's Top 10 Doorslammer moments. You can check out Kieran's videos by going to this link.

Julian's special 2019 Doorslammers gallery.
17th May:
On the day that, if all had gone to plan, the 2020 edition of the Doorslammers would have taken place, we are pleased to present a special gallery of pictures from last year's event, all taken by our photographer Julian. Julian said "At the event we post images without any adjustment to the raw image, so it is a great opportunity to present them at their best".

Many thanks to Julian for his collection of 180 shots over the course of the three day event last year, which we present with captions identifying the race cars in association with John Woolfe racing. You can see Julian's special gallery here or via our 2019 Doorslammers coverage page which you can access here.


Robinson Race Cars on tour – part 5.
15th May: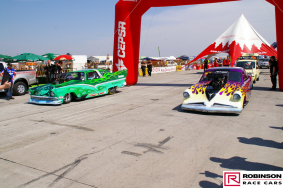 In the fifth feature in our series on Eurodragster.com sponsor Robinson Racecars' trips to overseas races, our good friend Bob Roberts describes the team's trip ten years ago to Hungary. The main purpose of the event was to promote drag racing beyond the bike and street car scene previously established. Eight cars from the FIA series went including four Pro Modifieds.

You can read Bob's account, in association with Lucas Oil Products, which includes a gallery of 50 photos, by going to this link or via the features index.


Golddigger to Drag Race Nuts blog.
15th May: We start a new autobiographical blog series today with Part 1 of a behind-the-scenes series by John Hunt. Among John's roles in British drag racing, he raced an injected rear-engined Daimler powered dragster called Golddigger. He later founded Drag Racing Nuts which he ran with Maureen McRae-McIntyre as a trading unit at the tracks. Organisational hospitality roles followed with Obsession Motorsports and Mark and Jackie Hawkins' Funny Car team. You can read John's blog here or by going to our blog index which contains previous exclusive racer blogs.

If any racers, team members or officials are interested in submitting a blog for publication, please contact us at editor@eurodragster.com.

Swift snippets.
15th May: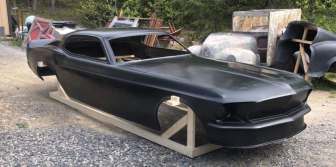 If you have access to Youtube at 7pm tonight, don't miss the Santa Podcast. Featuring a number of European drag racing personalities and presented by track announcers Colin Theobald and Luke Stevenson, this production is a chance for the racing community to come together and talk about the here and now of the sport. The link to go to is via Youtube here.

In Santa Pod Raceway's #RacingThroughTime series, this week's presentation comprises the 2014 Main Event. You can click on the link to see a 26 minute long highlights programme.

Drag racing historian Nick Pettitt has uploaded to Youtube Ken Robbins' video from the 1994 Hot Rod Drags at Avon Park Raceway. You can see the footage here.

The subject of our latest spy picture came courtesy of Carl Sim with the additional information that the order was made in triplicate and the Mustang body shown is on route to the UK, destination European NFC with more news to follow in due course.

If you know more, or would like to send your own spy picture, then drop us a line at editor@eurodragster.com.

Feature: Grand National Roadster Show.
14th May:
Land speed racer and sponsor for Nitro Revival Geoff Stilwell (pictured with Roland Leong) displayed his nitro-fuelled 7707 roadster at the Grand National Roadster Show at the Fairplex, Pomona, California in January. We are grateful to him for sending us an account of this incredible event with forty photos. The Grand National Roadster Show is in its 72nd year, having started life as the Oakland Roadster Show and displayed over 500 show vehicles competing for awards. Geoff's feature, sponsored by Lucas Oil Products, describes the challenges of displaying a vehicle at the show, and the attraction the show has for stars of the sport and entertainment.

Geoff said that despite the challenges presented by the coronavirus outbreak, which resulted in a test session at El Mirage dry lake scheduled for this weekend being cancelled, he still plans to run his roadster at the Bonneville Speed Week. Geoff said "Bonneville Speed Week is still scheduled for 8th-14th August this year and I plan to make an attempt on setting a speed record in excess of 300mph and the challenge is still on with Ron Hope of Rat Trap Racing to see which one of us can be first to 300mph. We would be delighted to see anyone who can get there if the current restrictions are lifted".

Geoff also reminded us of Nitro Revival which will be taking place at Irwindale Drag Strip on Saturday 7th November, a weekend between two NHRA national events at Las Vegas and Pomona.

You can see Geoff's feature on the Grand National Roadster Show here or via our Features, Interviews and Tributes page.

Crew Killer Pop revealed.
14th May: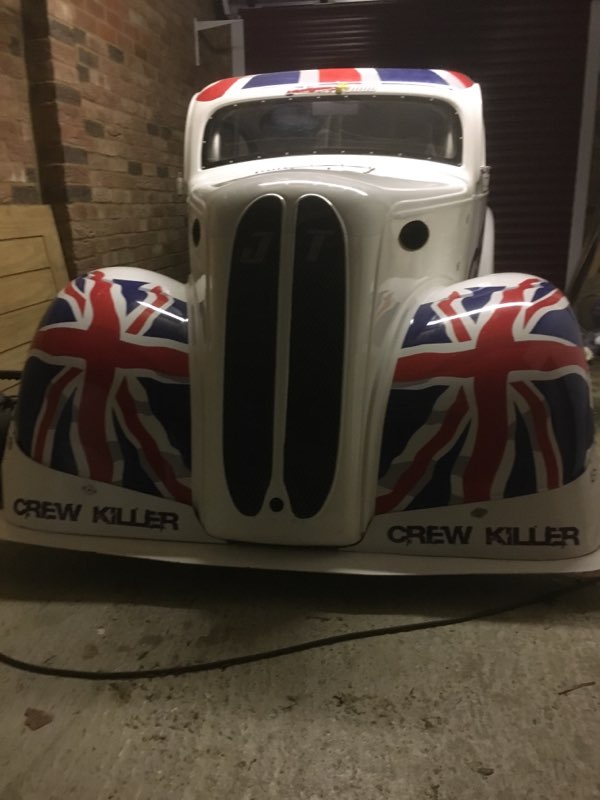 If you saw our news update of 2nd May you may have recognised the white Pop with distinctive signeage as that of Pro Modified and Super Pro ET racer John Tebenham. The car has been refreshed for the 2020 season, whenever it commences.

Crewman Dan Goff said on behalf of the normally-ebullient JT: "Luke, Ricky, Nigel, Frank and the rest of JT racing are all ready to go with the Pop getting a face-lift as well!.

We are looking forward to getting Lightning McQueen and the new Crew Killer out ASAP. A massive thank you to Andy Robinson Race Cars, without them it would not be possible. Stay safe!



Santa Pod Raceway extend suspension.
12th May: Further to our news item on 7th April, Santa Pod Raceway have announced that due to the Covid-19 virus outbreak they will be extending their suspension of events until 30th June:

We would like to thank all of our loyal customers for their patience and understanding during these unprecedented times.

Unfortunately due to Coronavirus and in line with Government Guidelines we have been forced to suspend all scheduled events at Santa Pod Raceway up until the end of June 2020. Therefore ticket holders will receive a full credit to your Santa Pod Ticket Shop account equal to exactly what you've already paid, which can be redeemed against any Santa Pod Raceway event within the next 24 months. This will be added to your account and contrary to our standard terms and conditions, this credit will be available for 24 months instead of the standard 12 AND include any booking and postage fees that you've paid.

We are operating with a reduced workforce like so many other businesses causing a significant delay in our normal administration processes but we will be in touch with all our visitors as soon as we have more information to share. We are also trying hard to instigate a few more bells and whistles on our ticketing platform to make some of the admin quicker and more efficient for us all. Bear with us, while we work through all the communications, enquiries and requests from our customers – we're dealing with everything as quickly as possible but it's not easy. Rest assured that we will get around to you!

In the meantime, we will keep you updated via our website, newsletters and social media. Once again, thank you for your understanding during these very challenging circumstances.

Drag Race Union cancel 2020 Challenge.
12th May: Markus Münch has sent the following announcement from Drag Race Union (English translation by Pat Weidman below German original):

Hallo Fahrer, Teams, Sponsoren, Fans,

"das Jahr 2020 ĂŒbt immer noch ein gutes zu werden". Zitat eines Freundes.

Was bedeutet das fĂŒr das Dragracing, die DRU und die Challenges:

Zuerst einmal wĂŒnschen wir euch, euren Familien und Freunden alles erdenklich Gute in Punkto Gesundheit und Gelderwerb. Die ganze Covid-19 Situation trifft jeden, ohne Ausnahme.

Vorneweg, es wird dieses Jahr keine DRU Challenges geben.

Was unser geliebtes Hobby, Dragracing, und vor allem die Challenges angeht sehen wir vom DRU Vorstand uns gezwungen zu handeln. Es ist Anfang Mai, viele Teams hĂ€tten schon ihr erstes Rennen hinter sich, oder stĂ€nden kurz davor. Nicht so in diesem Jahr 2020. Was in diesem Jahr noch alles passieren wird, steht mit dem heutigen Datum noch in den Sternen. Was das "normale" leben und unseren Sport anbetrifft können wir nur gespannt sein, wie sich das Jahr noch entwickelt. Ungarn hat fĂŒr Mitte Mai ein Rennen angesetzt und genehmigt bekommen. Aber dĂŒrfen wir anreisen? Wollen wir anreisen, oder erst einmal noch im Heimathafen bleiben? Italien / AMP / Rivanazzano hat die komplette Saison abgesagt, Frankreich / Clastres, das erste von drei Rennen. Wird da ĂŒberhaupt noch gefahren? Hockenheim sucht nach einem Ersatztermin fĂŒr die NOX, Zerbst wartet auf das GO der Behörden, um loslegen zu können, genauso wie Santa Pod, und Jade wurde ja bereits im Winter auf politischer BĂŒhne gestoppt.

Wir von der DRU sehen dieses Jahr keinen geordneten Rennkalender auf uns zukommen. Wenn ĂŒberhaupt etwas geht, dann wird das alles geballt im September / Oktober stattfinden. Das wĂ€re fein, um etwas an Sprit und Gummi zu verbrennen. Das reicht uns aber nicht aus, um eine ordentliche Challenge in Pro ET und Supro ET auszurichten. Deswegen werden wir die Challenges fĂŒr dieses Jahr streichen.

Diese Entscheidung ist wohlĂŒberlegt getroffen worden, der Prozess dauerte mindestens seit dem Wochenende des 15 MĂ€rz an. FĂŒr uns ist so eine Challenge ein Wettbewerb, der ĂŒber das Jahr hinweg auf den verschiedenen Rennstrecken seine WertungslĂ€ufe hat. Rivanazzano, Clastres, Hockenheim, Zerbst, Drachten und Santapod, Jade, sind dabei seit Jahren das RĂŒckgrat der Challenges. Ein dahingehuddeltes Rennjahr in 2 Monaten, oder in der Art, das ist nicht die Art von Challenge die wir euch bieten wollen.

Wir freuen uns, wenn es dieses Jahr noch etwas zu fahren gibt und unterstĂŒtzen die Veranstaltungen dann in anderer Art und Weise, so dass die dortigen Teilnehmer ein geiles Rennen erleben können.

Wir hoffen auf euer VerstĂ€ndnis, wollen darĂŒber auch gar nicht in Diskussion gehen. Euer Feedback ist uns aber wie immer sehr willkommen.

Alleine schon wegen eurer Entscheidung, ob ihr bereits beglichene Teilnahme / Sponsoren Gelder zurĂŒck wollt, oder diese fĂŒr 2021 stehen lassen wollt, mĂŒsstet ihr euch kurz bei uns melden. Diese Entscheidung ist selbstredend eure, denn es ist euer Geld.

Zum Thema Trackprep Sammlung fĂŒr Zerbst. Das Geld ist ebenso sicher bei uns, wird dann Zweckgebunden in die Aktion einfließen, dann wenn sie stattfindet. 2020, oder 2021. Das muss man sehen. Auch hier steht es jedem frei, sein Geld zurĂŒckzubekommen. Schreibt uns diesbezĂŒglich einfach eine Nachricht.

Das ist einer der unangenehmsten Newsletter, die ich als SchriftfĂŒhrer der DRU und ĂŒberhaupt als Reporter des Dragster Sports verfassen musste. Es fĂŒhlt sich nicht nur an als ob jemand gestorben wĂ€re, irgendwie ist etwas gestorben. Hoffen wir alle auf ein versöhnliches Restjahr, SpĂ€tjahr, mit zumindest ein paar Events, bei denen wir uns alle wieder wohlbehalten sehen. Aktuell gibt es leider wichtigere Dinge zu bewĂ€ltigen.

Wir sehen uns, wir halten euch auf dem Laufenden
und das alles in dem Jahr, in dem beide Challenges so top aufgestellt sind, Fahrer/Sponsoren
 Die XO im DMSB Reglement sind, und richtig durchstarten wollen
 Zerbst als Veranstalter voll motiviert in den Startlöchern steht


Eure DRU, Markus, Jonny, Oliver.



English version:

Hello to all Drivers, Teams, Sponsors & Fans, "It is possible that 2020 could still be a good one" (Quote from a friend).

What does this mean for the DRU and the Challenges?

First thing, we would like to wish you, your family and friends all the best health. The whole Covid-19 situation affects everyone, without exception. There will be no DRU Pro ET & Super Pro ET Challenges in 2020.

As far as our beloved hobby, drag racing and what all the challenges are concerned, we at the DRU board were forced to act. It is the beginning of May, most teams would have already run their first race or would be about to do so, not this year. As of now, only the stars know what will happen this year on and off the track.

Hungary has scheduled a race for the middle of May, it has been approved. Will we be allowed to travel? Do we want to travel or stay safe at home? The AMP has cancelled the entire season in Italy / Rivanazzano. The ATD has canceled the first of three races at Clastres Dragway. We donÂŽt know how it looks for the other two. We will have to wait and see, but we are sure they will do their best to get those weekends in if possible. Hockenheimring is looking for a replacement date for Test & Tune and the NitrOlympx. Santa Pod and Zerbst are waiting for the GO so they can get started. Jade Race got stopped already in the winter by political decision.

We at the DRU do not see a proper racing calendar coming up this year. The way it is looking, all the racing would be in September & October, if anything does take place. That would be fine to burn some fuel and rubber, but that is not enough for us to host a proper Challenge in Pro ET and Super Pro ET. That is why we cancelled both Challenges for 2020.

Our decision was not an easy one for us, as we see a challenge as a competition that has races on the various racetracks (Rivanazzano, Clastres, Hockenheim, Zerbst, Drachten and Santa Pod) throughout Europe during the year. A whole racing season put into 2 months, or not at all, that is not the kind of challenge we want to offer you.

It would be great if there would be some races in 2020. We will support those races that do take place the best we can, so that all the participants will experience a great weekend of racing. We hope you all understand our decision. Your feedback is very welcome, as always.

Concerning the already paid participation / sponsorship money for the 2020 DRU Challenge, would you like it back or do you want to leave it for 2021? Please contact us with your decision. Now to the track preparation support for Zerbst: The money that we have collected so far will be used for that purpose when they are allowed to start back up, either in 2020 or 2021 or can be returned. Anyone who has donated and wants their money returned should get in touch with us. This was one of the most unpleasant newsletters that I have had to write as DRU secretary and as a Drag Racing sports reporter. It does not just feel like someone died, somehow something did die. Let us all hope for a healthy rest of the year with at least a few events where we all can see each other again. Unfortunately, there are more important things going on right now.

We will keep you up to date
And all of this in the year in which both challenges are set up so well for drivers and sponsors. ... The Extreme Outlaws are in the DMSB regulations and are also already to go. 
 The organizer from Zerbst is fully motivated to get things going!

Walters wins.
12th May: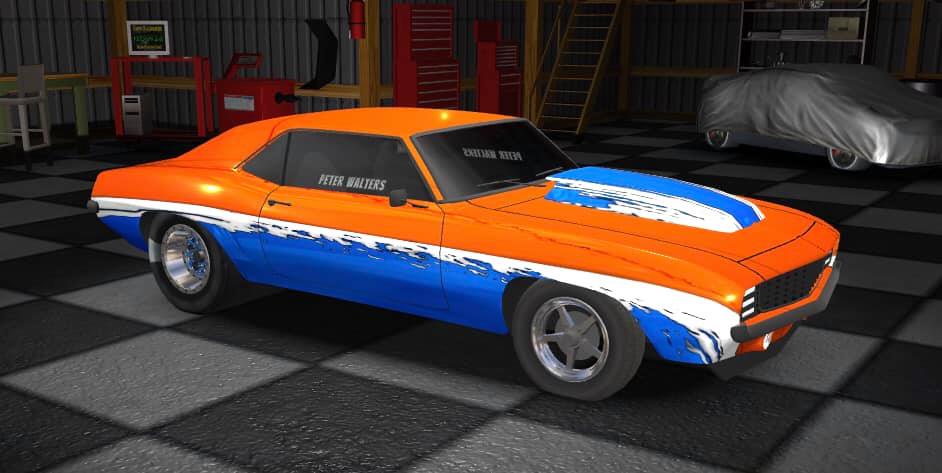 Congratulations to Eurodragster.com sponsor Peter Walters for winning Sunday's RRRC Allstar Nationals. Peter defeated Jon Crawford in the final having previously been the victor against series organiser and honorary Eurodragster.com member Spencer Tramm in the semi final. Jon came out on top against Matt Seamarks in his semi final. In the points, posted in association with in association with OCS Paint, Billy Everitt has now taken a 300 point lead over previous leader Callum Swinchatt. Will Clark is third with Joe Kellett and Spencer Tramm joint fourth place.

For those wishing to compete at next Sunday's event there will, as usual, be an entry thread Wednesday lunchtime. If you're up for it, make sure you have the latest version installed and go to Rip Rap Racers Club Facebook page.

Euro Drag Racing List - 1992.
12th May: Many thanks to drag racing historian and director of the British Drag Racing Hall of Fame Jerry Cookson for supplying more historic information in the form of a scan of the 1992-93 edition of the Euro Drag Racing List for car classes originally published by Tommy Nilsson as mentioned in our news update of 10th May.

As well as the pro classes, bests are included for Competition classes, Modified Stock, Pro Street, Super Stock GT, Street Altered, Modified Stock and Stock under Euroseries, German and Swedish rules as appropriate. There are many names to nudge memories in the Euro Drag Racing List which can be downloaded here.

Motorsport UK Consultation – deadline today.
10th May:.

Motorsport UK has embarked on a consultation across Clubs, Competitors and Volunteers to help us better understand, direct from the community, their views on key issues that need addressing to create a sustainable future for our sport.

Even prior to the onset of COVID-19, motorsport in this country has faced some fundamental challenges in recent years, presenting significant risks to the future of the sport. It is important that these concerns are addressed head-on to safeguard and sustain the sport we all enjoy. Motorsport UK been working on a delivery plan to tackle many of the challenges we face, and grow our sport through greater collaboration with clubs, members and volunteers.

Already more than 6,000 perspectives from our community have been recorded to ensure that the delivery plan reflects opinions across the sport. Tailored surveys have been created and distributed to Clubs, Volunteers, Competitors and Entrants to gather the views of each respective group. The club survey has now concluded but the deadline for submission of responses to the other surveys has been extended until midnight on Sunday 10 May and if you have not yet contributed, now is the time to ensure your voice is heard. All respondents will also be entered into a draw for ÂŁ100 of Amazon vouchers!

There are three specific surveys, and some members will have relevance to more than one, Competitor Survey, Entrants Survey and Volunteer Survey. Drag racing is allocated a dedicated category so it will be beneficial if as many racers, teams and volunteers can respond to the survey.

Please share your views by clicking the relevant button on this page and contribute to the creation of a sustainable future for our sport.

If you have any queries about this consultation process, please contact: sportdevelopment@motorsportuk.org. Ensure your voice is heard!

Getting motorsport back on track.
10th May:. Motorsport UK, like other sports governing bodies, has been planning how it will be possible to restart our sport in the not too distant future – whilst working within the prevailing government guidelines. As official government communications begin to indicate a gradual release of the lockdown, we need to plan how to best resume our activities as quickly as we can.

Currently motorsport is suspended throughout the UK until 30th June 2020 in order to protect the NHS and save lives. This is in line with practically every sport in the country.

This planning is being undertaken in consultation with a wide selection of stakeholders including the specialist committees of each sport discipline. The organisation is actively modelling how each of the sport's eleven different competition categories could potentially begin to restart motorsport when it is safe and practical to do so.

Motorsport UK CEO, Hugh Chambers commented, "I thank all of the motorsport community for supporting the need to suspend our activities; we appreciate just how difficult this has been for many individuals and organisations. Our goal is to get the sport running again as fast as practically possible. We are working with the government (DCMS) and have led the development of a detailed plan that can be used by clubs, officials, venues and competitors to manage events safely and successfully.

"We are fortunate that our sport takes place in large outdoor environments, so that with practical measures in place, much of motorsport should be able to resume. We will all need to modify the way we have worked in the past and accept these changes in a collaborative and constructive way. I am sure that the ingenuity and passion of the motorsport community will allow us to navigate the essential requirements to keep everyone safe, but at the same time allow our sport to get going again."

Editor's note: we will announce any resumption of activities as soon as it is published.

European Drag Racing List unearthed.
10th May:. In the 1990s, even before the existence of Eurodrag.com or Drdb.eu, Tommy Nilsson who was based in Copenhagen and was PR man for Jens Nybo's Top Fuel Dragster team, published a list of European best times and speeds as The European Drag Racing List. We are grateful to drag racing historian and director of the British Drag Racing Hall of Fame Jerry Cookson for providing us with a scanned copy of this now very rare document dating from the start of 1995.

Jerry says: "This publication was produced as an A4 booklet but others I recall were printed in paper form as A5 booklets, and were based on Bill Pratt's Drag Racing List. At the time Fire Up/European Dragster magazines were regular contributors". Jerry also has some earlier editions dating from 1992 and 1993 which we look forward to seeing in due course.

You can see a pdf scan of the 1995 European Drag Racing List here and the download is 6Mb in size, from our new, quicker, server.

Feature: 1994 Santa Pod World Finals.
7th May: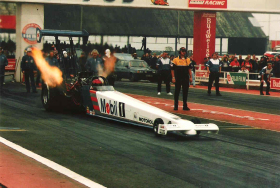 In our latest feature presented in association with Lucas Oil Products, we look back on another race that took place prior to Eurodragster.com's existence. This time we are looking at the 1994 Santa Pod Raceway World Finals, an event with many classic races, personal bests and not a little drama. In Top Fuel, Peter Lantz secured the European Top Fuel Association (ETFA) championship, whilst Risto Poutiainen (pictured) won the event after qualifying fifth of six cars entered. Tommi Haapanen qualified number one, although Tony Bryntesson got low ET of the event at 5.222.

In the pre-FIA era, the class structure was very different from today, there was no Pro Stock, and Pro Modified at this race was confined to Alan Packman making three demo passes of 6.8-6.9s. The Super Twins also had yet to race at SPR events. Top Alcohol and Outlaw Anglia provided lots of excitement as Barry Sheavills ran the first methanol-fuelled five second pass at SPR and Anita Mäkelä won the European Top Alcohol championship. Andy Carter in Outlaw Anglia ran a new class best of 7.578 that stood for many years.

The drama was provided by Funny Car legend Gary Page suffering an engine fire on a half pass, the car rolling over in the field (no barrier on the right hand side of the shut down area in those days). Fellow Funny Car racer Harlan Thompson had problems too, a supercharger exploding on the start line. And Sammy Miller, driving his new jet dragster, reset the track jet record and gave an unforgettable fireball and thunder show.

We are grateful to drag racing historian and British Drag Racing Hall of Fame director Jerry Cookson for providing a complete scan of the event programme, 43 photos taken by Dick Parnham and Eric Sawyer, a Street Machine report courtesy of Dave and Alli Gibbons, and we have linked to Nick Pettitt's YouTube upload of the broadcast coverage of the event.

You can see our feature on the 1994 Santa Pod World Finals here or via our Features, Interviews and Tributes page.

Pro Dutch: red light through Covid-19.
7th May: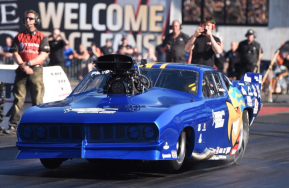 Many thanks to Bianca Booij from Pro Dutch Racing for sending us a copy of the team's newsletter for May 2020 which, through the magic of Google Translate, we have translated into English:

Pro Dutch Racing was ready. All preparations were on schedule and both the team and the Cuda were ready to kick off the 2020 season. And then suddenly there was COVID - 19. The corona crisis threw a spanner in the works. All the team are healthy and of course we hope the same for you all. With the restrictions in place, the start of the season has been postponed for a while, but for Pro Dutch Racing there is no reason to sit still. As we said in our January newsletter, the team members of Pro Dutch Racing last winter again spent many hours in the workshop at the Pro Dutch Racing '71 Plymouth Barracuda to prepare it optimally for the new season. The car was refreshed, various parts replaced and the fuel system and blower were sent to America for checking and updates. Work continued unabated for the past few weeks and substantial investments have been made in order not to be surprised when the season starts soon.

For example, an extra set of cylinder heads are welcome, a newly manufactured inlet manifold will be installed and the team got a new injector unit from America. The existing injector needed at least to be refurbished and modified, after which Pro Dutch Racing, in consultation with the American supplier, decided that it would be better for a new unit to be sent to Rotterdam.

It is always an exciting moment, the first time in the new season when, after all preparatory work the engine is started. Is everything in the right place, is everything properly secured and has nothing been forgotten? Just over a week ago, it was that magical moment again. In the workshop the starter motor was put on the V8 and the start button pressed. And yes, without a hitch the 3,500 hp engine started and ran like a charm. The perfect proof of the careful work done by the team.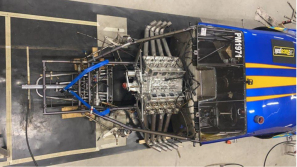 With participation in the FIA European Pro Modified Championship and the Motorsport UK Pro Modified Championship and therefore no fewer than nine events on the calendar, 2020 could have been the busiest season ever for Pro Dutch Racing. COVID-19, however, had other plans, requiring events to be canceled or moved to another date moved. With that, the plans of Pro Dutch Racing have been turned upside down.

The Easter weekend Festival of Power (Motorsport UK Championship) at Santa Pod Raceway quickly fell victim to the corona restrictions, followed by the Main Event (FIA European Championship and Motorsport UK Championship). Unfortunately we recently lost the second round of the FIA European Championship, the early June trip to the Tierp Internationals at the Tierp Arena in Sweden.

In principle, the STP Summer Nationals at Santa Pod Raceay on July 18-19 will be the first race in the Motorsport UK Championship and the opening race of the season for Pro Dutch Racing. Whether we can bring the car to run depends on the current corona guidelines. Similarly, if Santa Pod Raceway decides to have a test weekend in the coming weeks then Pro Dutch Racing makes every effort to be present.

In Germany, the ban on events has been extended until August 31, resulting in the FIA European Championship counting NitrOlympX at Hockenheim not being able to be run on the original date. The German circuit is eagerly looking for a date later in the year. Given the financial importance of this event for the Hockenheim Ring this event is sure not yet to be considered lost.

Our race calendar as it currently looks is:

FIA European Drag Racing Championship
13-16 August, Summit Racing Equipment Internationals, Tierp Arena, Sweden
10-13 September, European Finals, Santa Pod Raceway
NitrOlympX, HockenheimRing, Germany (to be rescheduled)

Motorsport UK Championship
18-19 July, STP Summer Nationals,Santa Pod Raceway
31 July - 2 August, MOPAR Euro Nationals,Santa Pod Raceway
10-13 September, European Finals, Santa Pod Raceway
26-27 September, STP National Finals, Santa Pod Raceway

You can see all of Pro Dutch racing's many sponsors on their website.

RRRC Allstar Nationals update.
7th May: Honorary Eurodragster.com member Spencer Tramm has confirmed that the 96 slots for this Sunday's on-line race, the Allstar Nationals, are now allocated and there are seven alternates listed on the Rip Rap Racing Club's Facebook page. He adds "The first 32 listed are qualified for round 2 and will start at 7pm The next 64 will race in round 1 starting at 6pm. If they haven't already done so, racers should still list their name on the FB post to show they want to be involved.

Swift snippets.
7th May: Our good friend Bob Roberts has posted something of more technical interest to anyone running, or contemplating running a blown methanol fuelled V8 engine. In the video, filmed in 2015, Eurodragster.com sponsor Andy Robinson explains the fuel system on his engine. The video will be of interest to many racers and fans and can be seen here.

Kieran has updated his Youtube channel with two more compilation videos. The first is an Audi drag racing compilation, which contains some of the fastest and quickest Audis in the world boasting huge horsepower figures and running from 7 seconds to 10 seconds over the 1/4 mile. You can see the action here. The second compilation is a Mk2 Escort Drag Racing Compilation. Kieran says "The Mk2 Escort is a well loved Classic Ford from all around the globe so it only made sense to dig through the archives and put together this video of some of the fastest and coolest Mk2 Escorts to grace the 1/4 mile in the UK & Malta. These clips were all filmed by me from 2012-2019 and include a real variety of combinations including normally aspirated screamers, Pinto & X-Flow turbos and of course big power Cosworth YBs! You can see Kieran's Escort Mk2 video here.

Kieran has also posted photos to his Mk1Kieran Facebook albums. The latest posts, over the last couple of days, include 222 photos taken at Shakespeare County Raceway and 73 shots from the 2007 Retro Show.

Back-to-back for Billy.
4th May: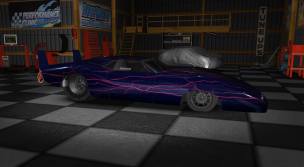 Congratulations to Billy Everitt for winning last night's RRRC Powernationals, his second event win in a row. Billy defeated Martin Britton in the final having previously been the victor against Simon Fulton in the semi final. Martin came out on top against points leader Callum Swinchatt. The exciting situation in the points is that Billy and Callum are equal in the points. Joe Kellett and Will Clark are equal third.

Organiser Spencer Tramm said the entry filled up in record time (48 minutes!) "Sorry to those that haven't made it in this time, we tried all kinds of permutations to try and make it work but we'd end up starting earlier and earlier and, trust me, 96 is a bunch of work already!"

We are pleased to be able to host the championship points in association with OCS Paint. You can access the points by clicking here or going to the points link in the main menu.

For those wishing to compete at next Sunday's event there will, as usual, be an entry thread Wednesday lunchtime. If you're up for it, make sure you have the latest version installed and go to Rip Rap Racers Club Facebook page.

Dutch demo - 1973.
4th May: Today's historic feature looks back to a major event in the history of the sport in the Netherlands, a demo on a public road by two cars and seven bikes from the UK that took place in September 1973. If this sounds quite mundane, the vehicles were far from it – the fueler Firefly and the Stardust Cuda Funny Car, and several bikes, all capable of 130mph terminal speeds in 10s or less.

For the full story and photos of this important but now mainly-forgotten event in the development of drag racing in the Netherlands, presented in association with Lucas Oils, click here or or via our Features, Interviews and Tributes page.

John Hobbs book under way.
4th May: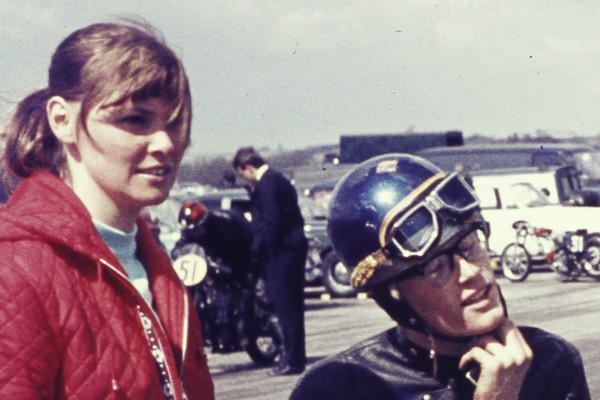 Good news for drag bike enthusiasts is that Eurodragster.com is able to exclusively announce that Keith Lee is busy working on his new project, which will be the story of drag bike legend John Hobbs. This follow-up to his highly regarded book on Mister Six himself, Dennis Priddle, will focus on the two-wheeled side of drag racing, as it evolved out of the world of sprinting. From raw newcomer to world record holder, the Hobbs name was rapidly established in the late sixties, and he went on to lead the way during the golden years of the sport in the 1970s.

Keith commented; "It took some time to decide whether I was up for the task of writing another comprehensive book, but one thing I did know was that there was only one person in my sights if it was going to happen. John is someone I have known for 50 years now - and even followed him up the track in the other lane on a couple of occasions in the early seventies! I have reported and commentated on his racing career so many times, and focused my lens on him in action equally often. If I was going to undertake another book of the breadth of Mister Six - John Hobbs just had to be the subject. He has been a tremendous ambassador for the sport, and the names of his bikes, Olympus and Hobbit, have been etched into the record books many times. Dragstalgia in particular has given younger drag race enthusiasts a chance to see this standout racer from an earlier era show that he has lost none of his competitive drive and speed - despite now being in his early seventies.

John and Cheryl, who has supported him throughout his racing career, celebrated their Golden Wedding anniversary this past weekend, and it is true to say that without her backing it would have been a much shorter story! The attached picture shows John and Cheryl at Santa Pod a year or two prior to that 1970 wedding date!

I first broached the subject of a book with John in the latter part of last year, and was pleased that he was happy to be grilled extensively as part of the process. We now have many hours of conversations logged, with plenty more to come, both from John and Cheryl, along with other competitors and relevant people along the way. If you enjoyed the Mister Six book, then this will be in a similar format, but with a North London accent instead of a Somerset dialect."

Eurodragster.com will be bringing you blog updates as the book progresses. Keith himself is establishing a Facebook page - John Hobbs Book - to keep everyone up to date, and exchange views. The plan is to publish the book next year, most probably in the second half of 2021. More details on that in future updates. Keith himself can be contacted via Facebook, at Keith Lee Images, or email: info@keithleeimages.co.uk.

Swift snippets.
4th May: In his latest uploads to Youtube, drag racing historian Nick Pettitt has posted coverage of the whole episode of Tomorrow's World where Dennis Priddle gave presenter Maggie Philbin the opportunity to drive his Top Fuel Dragster with scientifically revised aerodynamics - and no rear wing. Nick has also posted video coverage of the 1994 Cannonball . The legendary Sammy Miller was at this event, although problems with the fuel mix hampered the performance of Vanishing Point.

Santa Pod Raceway have also been updating their online videos by posting the Euro Finals from 2012, a race run in great weather conditions.

Robinson Race Cars on tour – part 4.
2nd May: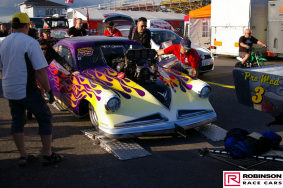 Many thanks once again to our good friend Bob Roberts for part 4 in our series documenting the story of some of Eurodragster.com sponsor Robinson Race Cars' overseas racing trips.

In 2009 Andy once again attended all rounds in the FIA Pro Modified championship and round number two at the start of July was Alastaro in Finland. In both qualifying and eliminations, Andy started well but then experienced traction issues. There was a field of 18 cars and the event suffered much rain and downtime.

Bob's account tells the team's behind the scenes story of the event with a gallery of 36 photos and a link to his video record of the event. You can read Part 4 of Robinson Race Cars on tour here or via our Features, Interviews and Tributes page.

Spy picture.
2nd May: Today we have a trio of spy pictures from a single source. The inscription on the side of the Pop is a bit of a giveaway if you have been reading our updates recently. There is also a touching dedication to Santa Pod Raceway announcer Darryl Bradford.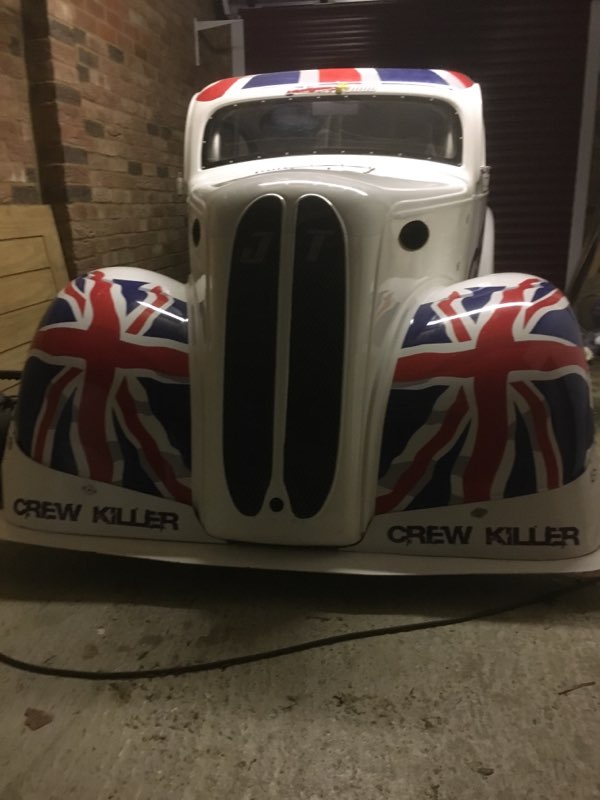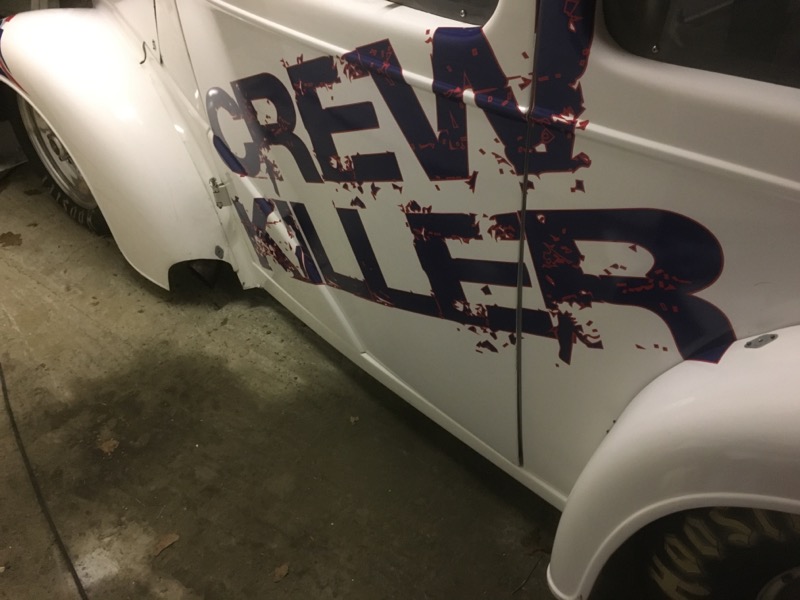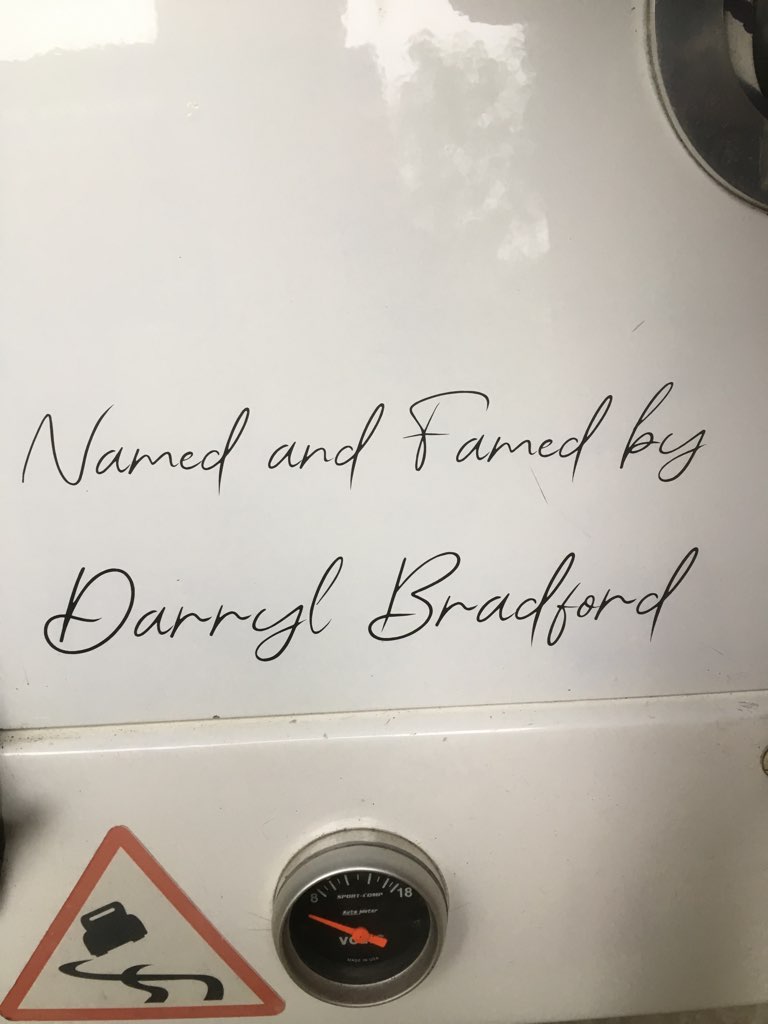 If you know more, or if you would like to send your own spy picture, then drop us a line at editor@eurodragster.com.

Feature: Eurodrag files.
2nd May: As a follow up to our piece on 30th April prompted by Chris Hobson sending us some long-lost championship standings in the European Top Fuel Challenge 1991 and 1995, we searched our hard disk and the web, and found more material from the long-since defunct site Eurodrag.com.

A message to former web master Erwin Raets resulted in confirmation that he was happy for us to republish his work. So we have assembled a feature which covers many of the pre-FIA championships in the 1990s. We also found detailed results from FIA races held in Sweden and Finland between 1996 and 1999, before Eurodragster.com reported at these events, kindly supplied by honorary Eurodragster.com member Andy Marrs. For good measure, we have linked the results to high quality videos of the events.

You can see our feature on the Eurodrag files here or via our Features, Interviews and Tributes page.

Thacker launches blog.
2nd May: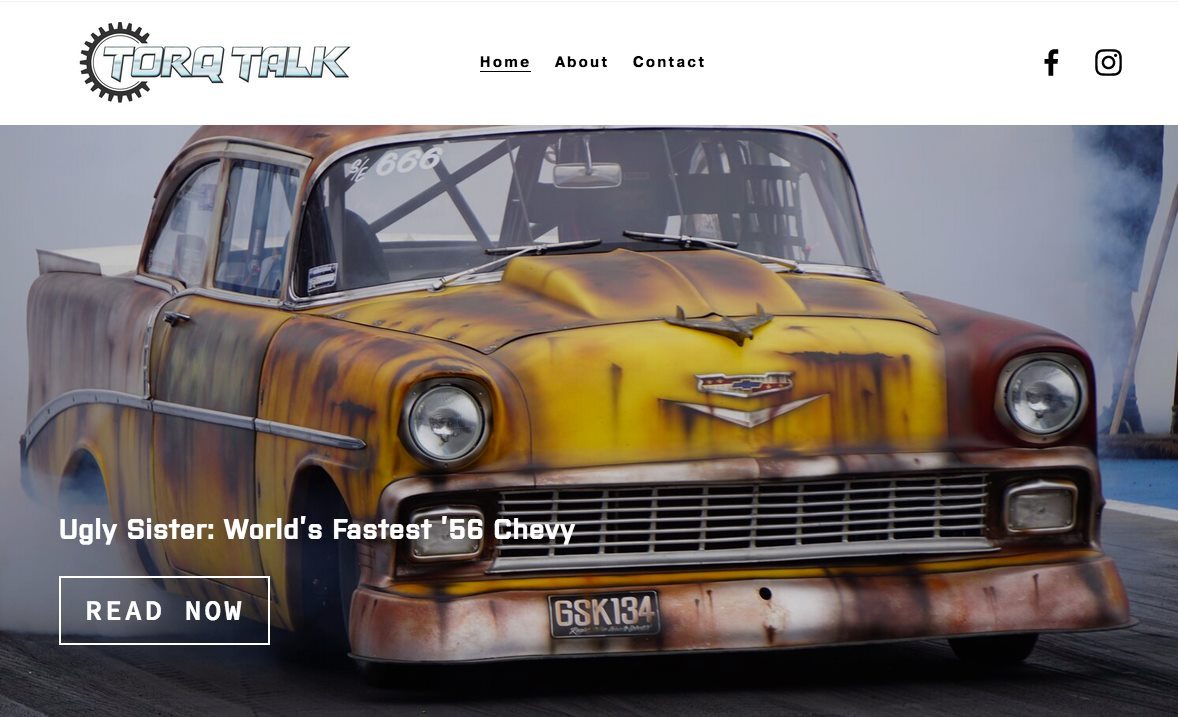 Photo journalist Tony Thacker lives and breathes car culture as those who have met him will attest. Among his achievements are editorship of Custom Car, director of the NHRA Museum in Pomona, California, founder of the World of Speed museum in Oregon and compere of the British Drag Racing Hall of Fame Gala for the last three years.

Tony has now launched his personal blog with his take on the many automotive things that fascinate him and us. Torqtalk covers both the UK and US speed and custom scene and pieces posted recently include a Dragstalgia review, the Ugly Sister world's fastest '56 Chevy, Geoff Stilwell's 300mph Bonneville LSR roadster and Williams Bros racing.

Thanks go to designer Kailay Yu and sponsors: Geoff Stilwell & BUA Motorsports, HandHFlatheads.com, MicksPaint.com, RatTrapRacing.com and USAutomotive.co.uk.

Webster interviewed.
2nd May: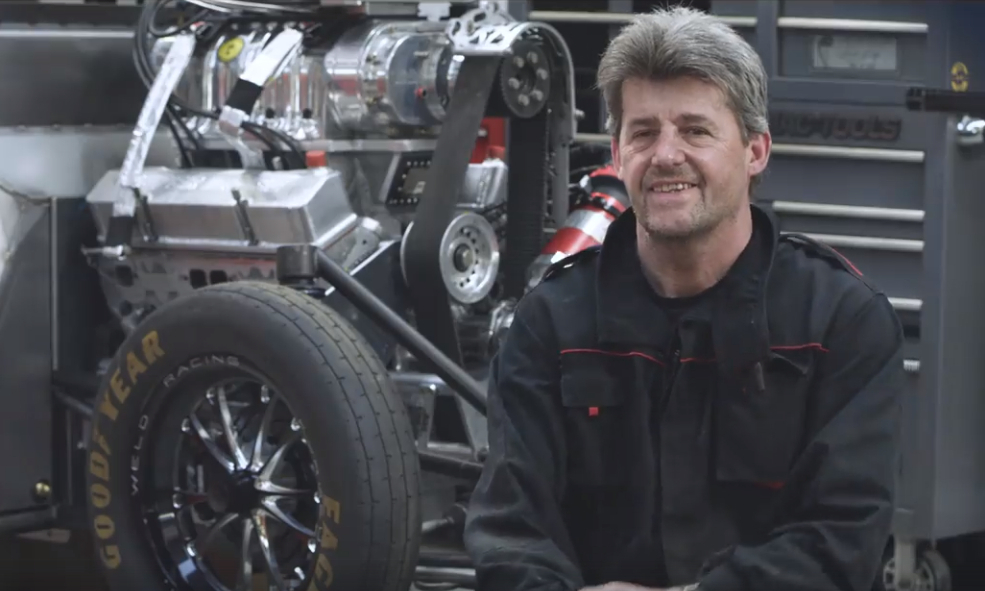 BeFastR is a company providing motorsport media services, and motorsport inspired clothing and merchandise. In their latest video post to Facebook they interviewed Eurodragster.com sponsor Jon Webster and found how he got "from humble beginnings, serious graft and plenty of ups and downs to becoming one of the most highly regarded drag car builders in the industry".

By watching this highly recommended video, you can follow Jon's fascinating story of the hard work and dedication it takes to become a true master craftsman, and learn just how critical and precise one has to be when building cars for what is without a doubt the loudest and fastest motorsport on the planet! You can see the video on Facebook by clicking here.


Earlier news